STAFF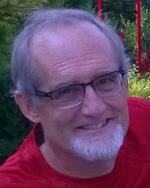 Gary Jewell hails from the Great White North. Actually, Spokane, Washington. Gary has graciously agreed to help guide our congregation through a time of transition as we search for a new full-time pastor.
INTERIM YOUTH COORDINATOR
Rob Dibble
Rob Dibble and Gary Jewell have stepped up to help lead the youth group (Mennonite Youth Fellowship, a.k.a. MYF) in the absence of our previous youth coordinator who is away at school.
LEADERSHIP TEAM

Position Vacant
Congregational Life Minister

Jill Baker
Outreach Minister

Linda Dibble
Discernment Minister (Congregational Chair)

Nate Ebbs
Stewardship Minister (Congregational Treasurer)

Twila Lehman
Discipleship and Nurture Minister

Phil Rempel
Worship Minister

Angie Nord
Congregational Secretary
Patty Gerig
Office Manager
Perry Schlabach
Custodian